Movie review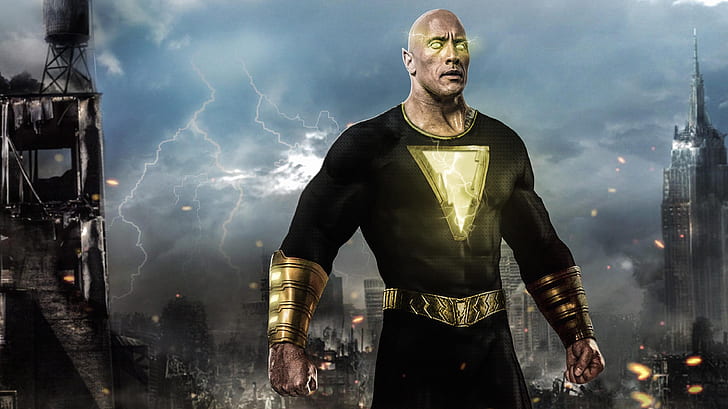 With the upcoming black Adam coming out soon everyone are most likely asking If It's going to be a flop or a hit. It has one good thing going for it although and that will be the Rock. The rock Is commodity. He's on fired In most of the movies he's has starred in. Will he pulled it off in Black Adams as well? I am personally hoping that this movie will be a great movie as well. The Rock got all ripped for this movie as well. So he's taking the movie to heart. It'll be interesting to see how they play out the role of Black Adam, Will he be a bad guy or a good guy. Black Adam was Shazam evil counterpart in the comic book. And the way dc comics end up doing things Black Adam might end up being one of the good guys.
The Rock trained for his role in Black Adam I will link a ten minute video of how he trained for this movie and a the trailer for the movie as well below here as soon as I type out my impression of this movie. I think this movie will be a hit, just as shazam was. And it's about time that dc comics started to put some good movies too. I love both dc comics and marvel comics as well. I think I rambled on long enough for this article so onto the videos. The first one is of the Rock training video below.
If you watched the above trailer of the Rock training you will gained some some data about upcoming of new movies and other details about future tibits of details In the above video. And be sure to check out the Amazon links below too. And then onto the next video after that.
Black Adam Box Set Product Bundle<Amazon product list>
ustice Society of America: Black Adam and Isis Paperback<Amazon product list>
Black Adam: The Dark Age (New Edition) Paperback<Amazon product list>
Black Adam: Rise and Fall of an Empire Paperback<Amazon product list>
Below here is the trailer for Black Adam..
And with this video this article has come to an end. Be sure to check out the Amazon links below for some good stuff too.
Shazam And The Seven Magic Lands Paperback<Amazon product list>
Shazam: The World's Mightiest Mortal Vol. 1 Hardcover<Amazon product list>
Shazam! The World's Mightiest Mortal Vol. 2 Hardcover<Amazon product list>
Shazam!: The World's Mightiest Mortal Vol. 3 Hardcover<Amazon product list>